Dangers of exposure to low level of airborne chemicals
How much chemical exposure do I need to risk being poisoned and acquire a disease?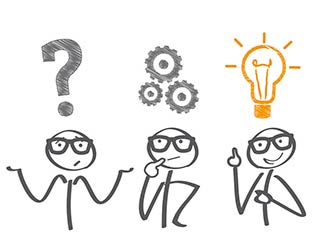 According to the U.S. Environmental Protection Agency – "hazardous air pollutants have no safe exposure level". This is because even small amounts of toxins entering our breathable pathways accumulate in the bloodstream. Eventually the foreign substances in the blood trigger intensive body detoxification mechanisms that are damaging to other body functions and microflora that harmonically protects us from diseases.
The disease risks factors
The amount of exposure needed to predispose yourself to the risk of a disease would depend on the following:
Toxin type
Substance concentration
The ability of an individual to cope with the toxicity
Duration of continuous exposure
Some toxic substances are highly damaging to human blood cells. It may only take a very short time at minimal substance concentrations to create a damage a body cell. Once a blood cell is damaged, it may start mutating resulting in serious diseases with a full range of symptoms appearing from a few months to a few years. It's worth noting that prolonged exposure to any toxic airborne substances presents risks regardless of how dangerous the toxins are.
Chemical burden
More than 80,000 chemicals registered for use today, most of which have not been studied for safety by any government agency. Over 182 chemicals are now recognized as the leading cause of a variety of neurodegenerative diseases and metabolic syndromes. These toxins are present in the products sold over the counter because the consumer market is unregulated and the chemical products, in general, have extremely high-profit margins that dictate aggressive marketing and sales.
Conclusion
Use your smell and common senses. If there's a strong presence of foreign odors in the air, slow down and try to determine what it is. If the odors suggest a chemical nature, minimize the risk and reduce the amount of stay in the area of contamination or evacuate immediately if vapors suggest a dangerous breathing environment. Do not hesitate to leave the area and notify authorities if necessary.